Grow Your Business
with Confidence
Welcome to Presso, a forward-thinking startup committed to serving businesses
in India, Dubai, and various African countries. We offer a complete range of services customized to
meet the diverse needs of our clients.
Customer Inspired
Solutions
We pride ourselves on providing customer-inspired solutions that address unique needs and challenges. Our team works closely with you to understand your goals, and we provide results that exceed your expectations. Experience the difference of solutions designed with your success in mind.
Experience the Best HR Services,
Building the Future One Person at a Time
Financial Solutions to
Advance Your Business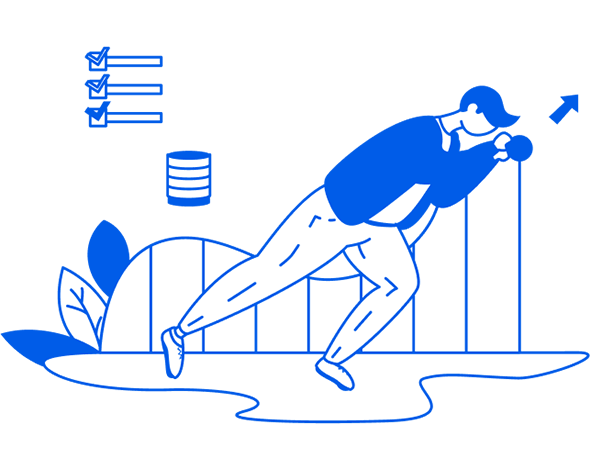 Untie Your Brand's Exquisite Package
Design with Our World-Class Designers
Making Payroll Simple,
Accurate and Timely
Unlock Efficiency,
Accuracy & Automation
At Presso, we redefine business solutions with our unique approach. Exploit the power of automation and experience services that are not only cost and time-efficient but also deliver impeccable accuracy. With us, you can streamline your operations and explore new levels of efficiency, all while enjoying a fast and seamless process. Elevate your business with our exceptional services and embrace a future of success.
As the owner of a packing business, I had trouble selling the goods. However the presso's worldwide standard design enabled my business's items to be distributed throughout India.I thank Presso for elevating our packaging design.
In everyday life, it is challenging to oversee a sizable industry's compensation distribution, but Presso manages to pay all of my employees on time and ensures that all reports are submitted appropriately.
When a large order was approaching, I found it challenging to convince my customer to pay a sizable sum. However, with Presso Financial Institute, it was simple to lend a sizable sum of money quickly without any delay.
As a business owner, there are a lot of things that stress me out, but with Presso, running payroll isn't one of them. I know my employees will be paid on time and all reports will be filed accurately.
Queries from Popular Searches
Presso's packaging design service stands out with its team of designers, each specializing in different niches. This ensures that businesses receive customized designs that perfectly align with their brand's values and industry standards, setting them apart from competitors.
Presso has expertise in packaging design across various industries, including packaging, printing, textiles, pump manufacturing, PVC pipe manufacturing, agriculture equipment manufacturing, food manufacturing, and investment banking.
Yes, Presso offers end-to-end supply chain and logistics management, ensuring a seamless process from design to delivery for packaging design projects.
Presso's human resource and payroll solutions streamline processes, ensuring accurate salary management, compliance, and talent optimization, enabling businesses to efficiently manage their workforce with ease.
Presso's investment banking expertise has empowered clients to secure funding through strategic financial solutions, enabling business growth, expansion, and capitalizing on new opportunities for success.
Presso's packaging design service adds a unique touch to your brand, creating visually stunning designs that captivate your audience and differentiate your products from competitors.
Yes, Presso is equipped to handle packaging design projects of any scale, providing tailored solutions that meet the specific needs and requirements of both small and large businesses.
Presso ensures a seamless collaboration by actively involving clients in the design process, understanding their requirements, and matching them with suitable designers, resulting in effective communication and client satisfaction.
Presso carefully assesses your industry or niche requirements, leveraging our diverse team of designers with specialized expertise, ensuring the selection of the right packaging designer to match your specific needs.
Presso provides a wide range of services, including packaging design, supply chain and logistics management, human resource solutions, payroll management, business consultation, and investment banking expertise.
Presso Headquarters
6, Muhilagam, Ramalinga Puram,
Gounder Thottam, Vadavalli,
Coimbatore - 641041
Coimbatore office
No.2, Srivari Kikani Centre,
Flat No.3, 3rd Floor, Dr, Krishnaswamy Mudaliar Road,
R.S. Puram, Coimbatore, Tamil Nadu 641002